Description
Product Details
Black borders are back for 2020 Topps Heritage Baseball. The annual MLB card time machine turns the dial to 1971. Moving on from the 1970 Topps design in 2019 Topps Heritage, 2020 borrows the look of 1971 Topps Baseball. Hobby boxes promise one hit that either be an autograph or relic. In addition to the standard Hobby and Retail formats, there is again a Retail Mega Box with exclusive Chrome parallels.

2020 Topps Heritage Baseball Base / Variations

Known for the delicate borders, the 1971 flagship design takes a bow in 2020 Topps Heritage Baseball. Collectors can count on the Rookie Stars style that pairs two players on the same card. The 500-card base set closes with 100 short prints (#401-500) that average 1:3 packs. Parallels are generally the same as always except for the normal Black Border edition. Obviously, this does not work for 1971, so the solution is White Border cards instead.

2020 Topps Heritage Baseball Base Parallel Breakdown

Base Parallels

White Border - 50 copies (Hobby)
Flip Stock - 5 copies (Hobby)

Chrome Parallels

Hot Box Refractor (Hobby/Blaster)
Refractor - #/571
White Border - #/71
Gold Border - #/5 (Hobby)
SuperFractor (1/1) versions.

Exclusive to Hobby, Silver Team Name cards are new. And the Base Mini cards, numbered to 100 copies, return for another year. Variations remain a standard offering in 2020 Topps Heritage Baseball, as well. Topps teased the rare Throwback Uniform Variations and Hobby-only Action Image Variations, "plus other surprises."

2020 Topps Heritage Baseball Inserts

2020 Topps Heritage Baseball also features a familiar assortment for the inserts. Staples include Baseball Flashbacks for notable league moment and News Flashbacks for the general headlines of 1971. Then and Now pits player stats from 2020 against 1971 and New Age Performers is back with 25 stars. Honoring "The Say Hey Kid" himself, Willie Mays is the sole subject in the all-new 20 Giants Seasons insert that covers his MLB career. Retail boxes have exclusive 1971 Topps Baseball Tattoos sheets that reflect current players. These are limited to 200.

2020 Topps Heritage Baseball Autographs / Auto Relics

For the signed cards in the 2020 Topps Heritage Baseball checklist, the Real One Autograph lineup provides the bulk of the content. These hard-signed cards showcase past and present stars, including some players who last appeared in the 1971 set. While the base autographs are signed in blue ink, Real One Special Edition cards, hand-numbered to 71 or less, are more limited and utilize red ink. In addition, Hobby-exclusive Real One Dual Autographs (#/25 or less) and Real One Triple Autographs (#/5 or less) cards are each hand-numbered. Tapping into baseball history, the new Senators Final Season Autographs set pays tribute to the 1971 Washington Senators with hard-signed cards limited to 100 or less.

Auto-relic fans also have the standard game-used selection via the Clubhouse Collection line. This includes Clubhouse Collection Autograph Relics (#/25 or less), Clubhouse Collection Dual Autograph Relics (#/10 or less) and Flashbacks Autographed Relics (#/25 or less). The one-of-one Patch versions are only in Hobby packs. Beyond that, Cut Signatures (1/1) cards put the focus on baseball players and celebrities from 1971.

2020 Topps Heritage Baseball Relics

Naturally, the Clubhouse Collection Relic cards come as Single, Dual (#/71), Triple (#/25) and Quad (#/10) game-used relic versions, as well. Each edition has a one-of-one Patch parallel that is exclusive to Hobby. The single-relic set also adds a Gold parallel with 99 copies. Using coins produced in '71, the 1971 Mint cards feature Nickel (#/15), Dime (#/10), Quarter (#/5), or Half-Dollar (1/1) options. Similarly, the 1971 U.S. Postage Stamp Relics (#/50) set displays original stamps.

2020 Topps Heritage Baseball Box Toppers

Falling one per box and only in the Hobby format, 2020 Topps Heritage Baseball closes with box loaders. This includes oversized 1971 Topps Super Baseball and 1971 Topps Original Moments. 1971 Topps Super Baseball also has an on-card Autograph version that is numbered to 25 or less. Another topper possibility is the 1971 Topps Originals cards, which are foil-stamped buybacks from the 1971 set.

Product Breakdown
Product Configuration: 9 cards per pack, 24 packs per box, 12 boxes per case

2020 Topps Heritage Baseball Hobby Box Break

1 Autograph or Relic Card
1 Box Topper
Product Highlights
Key Players :

Aristides Aquino - Cincinnati Reds RC
A.J. Puk - Oakland Athletics RC
Austin Riley - Atlanta Braves
Anthony Rizzo - Chicago Cubs
Bo Bichette - Toronto Blue Jays RC
Brendan McKay - Tampa Bay Rays RC
Claude Raymond - Montréal Expos
Carl Yastrzemski - Boston Red Sox
Christian Yelich - Milwaukee Brewers
Dustin May - Los Angeles Dodgers RC
Eloy Jimenez - Chicago White Sox
Francisco Lindor - Cleveland Indians
Fernando Tatis Jr. - San Diego Padres
Gavin Lux - Los Angeles Dodgers RC
George Springer - Houston Astros
Gleyber Torres - New York Yankees
Hank Aaron - Atlanta Braves
Jose Altuve - Houston Astros
Johnny Bench - Cincinnati Reds
Justin Dunn - Seattle Mariners RC
Jesus Luzardo - Oakland Athletics RC
Joe Torre - St. Louis Cardinals
Keston Hiura - Milwaukee Brewers
Kyle Lewis - Seattle Mariners RC
Mike Trout - Los Angeles Angels
Nolan Arenado - Colorado Rockies
Nico Hoerner - Chicago Cubs RC
Nolan Ryan - New York Mets
Pete Alonso - New York Mets
Ronald Acuña Jr. - Atlanta Braves
Rafael Devers - Boston Red Sox
Rhys Hoskins - Philadelphia Phillies
Reggie Jackson - Oakland Athletics
Steve Carlton - St. Louis Cardinals
Shohei Ohtani - Los Angeles Angels
Vladimir Guerrero Jr. - Toronto Blue Jays
Walker Buehler - Los Angeles Dodgers
Will Smith - Los Angeles Dodgers
Yordan Alvarez - Houston Astros RC

Here are a few examples of the cards you might get :

Real One Rookie Autographs
Real One Dual Autographs (Hand-numbered /25 or less)
Senators Final Season Autographs
1971 Celebrity Cut Signatures (1 of 1)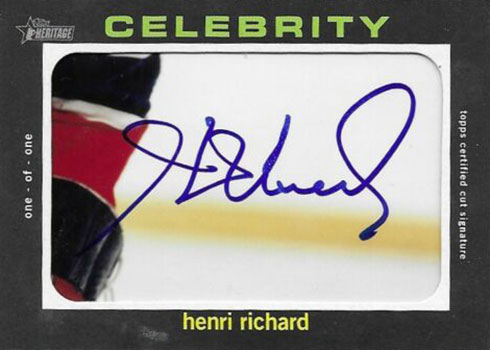 Clubhouse Collection Autograph Relics (Hand-numbered /25 or less)
Clubhouse Collection Relics - Gold Parallel (#/99)

1971 U.S. Postage Stamp Relics (#/50)
1971 Bazooka Numbered Test Mini
1971 Topps Play Baseball Scratch-Off 
Rookie Stars Base Chrome - Purple Parallel (Hot Box Exclusive)
Dual Rookie Stars Base
Base French Variation
1971 Topps Greatest Moments (Box Topper)
Set Checklist
2020 Topps Heritage Baseball Checklist

Base Set Checklist
500 cards, including 100 short prints (1:3 packs). Shop for base sets on eBay.
PARALLEL CARDS: White (50 copies; Hobby), Flip Stock (5 copies; Hobby).

1 Washington Nationals - World Series Champions
2 Trevor Bauer - Cincinnati Reds
3 Jesse Winker - Cincinnati Reds
4 Adam Frazier - Pittsburgh Pirates
5 Gary Sanchez - New York Yankees
6 Derek Dietrich - Cincinnati Reds
7 Seth Lugo - New York Mets
8 Gio Urshela - New York Yankees
9 Donovan Solano - San Francisco Giants
10 Jedd Gyorko - Los Angeles Dodgers
11 Tom Murphy - Seattle Mariners
12 Tony Wolters - Colorado Rockies
13 Dylan Cease - Chicago White Sox RC
13 Zack Collins - Chicago White Sox RC
14 Matt Beaty - Los Angeles Dodgers
15 Anibal Sanchez - Washington Nationals
16 Johnny Cueto - San Francisco Giants
17 Yuli Gurriel - Houston Astros
18 Josh Reddick - Houston Astros
19 Vince Velasquez - Philadelphia Phillies
20 Shed Long - Seattle Mariners
21 Steven Matz - New York Mets
22 Julio Teheran - Atlanta Braves
23 Scott Kingery - Philadelphia Phillies
24 Mike Moustakas - Cincinnati Reds
25 Taylor Rogers - Minnesota Twins
26 Jose Quintana - Chicago Cubs
27 Dario Agrazal - Detroit Tigers RC
27 James Marvel - Pittsburgh Pirates RC
28 Omar Narvaez - Seattle Mariners
29 Adam Ottavino - New York Yankees
30 Justin Turner - Los Angeles Dodgers
31 Victor Caratini - Chicago Cubs
32 Evan Longoria - San Francisco Giants
33 Ender Inciarte - Atlanta Braves
34 Orlando Arcia - Milwaukee Brewers
35 Jorge Soler - Kansas City Royals
36 Kenley Jansen - Los Angeles Dodgers
37 Luke Jackson - Atlanta Braves
38 Rougned Odor - Texas Rangers
39 Tyler Alexander - Detroit Tigers RC
39 Jake Rogers - Detroit Tigers RC
40 Joey Votto - Cincinnati Reds
41 Miguel Cabrera - Detroit Tigers
42 Albert Almora - Chicago Cubs
43 Emilio Pagan - Tampa Bay Rays
44 Brendan Rodgers - Colorado Rockies
45 Kyle Tucker - Houston Astros
46 Adam Engel - Chicago White Sox
47 J.A. Happ - New York Yankees
48 Matt Adams - Washington Nationals
49 Harold Ramirez - Miami Marlins
50 Chris Bassitt - Oakland Athletics
51 Mitch Haniger - Seattle Mariners
52 Anthony Kay - Toronto Blue Jays RC
52 Bo Bichette - Toronto Blue Jays RC
53 Aaron Nola - Philadelphia Phillies
54 Aristides Aquino - Cincinnati Reds RC
54 Yordan Alvarez - Houston Astros RC
55 Cavan Biggio - Toronto Blue Jays
56 Carlos Santana - Cleveland Indians
57 Chris Taylor - Los Angeles Dodgers
58 Andrew Miller - St. Louis Cardinals
59 Scott Oberg - Colorado Rockies
60 Mark Canha - Oakland Athletics
61 Tim Anderson - Chicago White Sox LL
61 Yoan Moncada - Chicago White Sox LL
61 DJ LeMahieu - New York Yankees LL
62 Anthony Rendon - Washington Nationals LL
62 Christian Yelich - Milwaukee Brewers LL
62 Ketel Marte - Arizona Diamondbacks LL
63 Jorge Soler - Kansas City Royals LL
63 Jose Abreu - Chicago White Sox LL
63 Xander Bogaerts - Boston Red Sox LL
64 Pete Alonso - New York Mets LL
64 Freddie Freeman - Atlanta Braves LL
64 Anthony Rendon - Washington Nationals LL
65 Jorge Soler - Kansas City Royals LL
65 Alex Bregman - Houston Astros LL
65 Nelson Cruz - Minnesota Twins LL
65 Mike Trout - Los Angeles Angels LL
66 Eugenio Suarez - Cincinnati Reds LL
66 Cody Bellinger - Los Angeles Dodgers LL
66 Pete Alonso - New York Mets LL
67 Justin Verlander - Houston Astros LL
67 Charlie Morton - Tampa Bay Rays LL
67 Gerrit Cole - Houston Astros LL
68 Mike Soroka - Atlanta Braves LL
68 Jacob deGrom - New York Mets LL
68 Hyun-Jin Ryu - Los Angeles Dodgers LL
69 Eduardo Rodriguez - Boston Red Sox LL
69 Justin Verlander - Houston Astros LL
69 Gerrit Cole - Houston Astros LL
70 Clayton Kershaw - Los Angeles Dodgers LL
70 Dakota Hudson - St. Louis Cardinals LL
70 Max Fried - Atlanta Braves LL
70 Stephen Strasburg - Washington Nationals LL
71 Justin Verlander - Houston Astros LL
71 Shane Bieber - Cleveland Indians LL
71 Gerrit Cole - Houston Astros LL
72 Max Scherzer - Washington Nationals LL
72 Jacob deGrom - New York Mets LL
72 Stephen Strasburg - Washington Nationals LL
73 Antonio Senzatela - Colorado Rockies
74 Lewis Thorpe - Minnesota Twins RC
74 Brusdar Graterol - Minnesota Twins RC
75 J.T. Realmuto - Philadelphia Phillies
76 Touki Toussaint - Atlanta Braves
77 Dylan Bundy - Los Angeles Angels
78 Albert Pujols - Los Angeles Angels
79 Jay Bruce - Philadelphia Phillies
80 Harrison Bader - St. Louis Cardinals
81 Khris Davis - Oakland Athletics
82 Max Scherzer - Washington Nationals
83 Aaron Civale - Cleveland Indians RC
83 Bobby Bradley - Cleveland Indians RC
84 David Bote - Chicago Cubs
85 Christin Stewart - Detroit Tigers
86 Colin Moran - Pittsburgh Pirates
87 Josh Hader - Milwaukee Brewers
88 Dexter Fowler - St. Louis Cardinals
89 Carlos Carrasco - Cleveland Indians
90 Robinson Cano - New York Mets
91 Mike Foltynewicz - Atlanta Braves
92 Carson Kelly - Arizona Diamondbacks
93 Alex Young - Arizona Diamondbacks RC
93 Zac Gallen - Arizona Diamondbacks RC
94 Marco Gonzales - Seattle Mariners
95 Pedro Severino - Baltimore Orioles
96 Mitch Garver - Minnesota Twins
97 Wil Myers - San Diego Padres
98 Marcus Semien - Oakland Athletics
99 Tommy La Stella - Los Angeles Angels
100 Nick Markakis - Atlanta Braves
101 Brad Hand - Cleveland Indians
102 Rogelio Armenteros - Houston Astros RC
102 Abraham Toro - Houston Astros RC
102 Bryan Abreu - Houston Astros RC
103 Adalberto Mondesi - Kansas City Royals
104 Austin Hedges - San Diego Padres
105 Josh VanMeter - Cincinnati Reds
106 James McCann - Chicago White Sox
107 Tucker Barnhart - Cincinnati Reds
108 Tyler Flowers - Atlanta Braves
109 Joey Lucchesi - San Diego Padres
110 Pablo Sandoval - San Francisco Giants
111 Domingo Leyba - Arizona Diamondbacks RC
111 Josh Rojas - Arizona Diamondbacks RC
112 Nick Ahmed - Arizona Diamondbacks
113 Eduardo Rodriguez - Boston Red Sox
114 Caleb Smith - Miami Marlins
115 Cal Quantrill - San Diego Padres
116 Trent Grisham - San Diego Padres RC
116 Mauricio Dubon - San Francisco Giants RC
117 Marcus Stroman - New York Mets
118 Whit Merrifield - Kansas City Royals
119 Maikel Franco - Philadelphia Phillies
120 Willians Astudillo - Minnesota Twins
121 Nico Hoerner - Chicago Cubs RC
121 Adbert Alzolay - Chicago Cubs RC
122 Brandon Dixon - Detroit Tigers
123 Sam Hilliard - Colorado Rockies RC
123 Dom Nunez - Colorado Rockies RC
124 Kolten Wong - St. Louis Cardinals
125 Ross Stripling - Los Angeles Dodgers
126 Edwin Encarnacion - New York Yankees
127 Yan Gomes - Washington Nationals
128 Josh James - Houston Astros
129 Oscar Mercado - Cleveland Indians
130 Clint Frazier - New York Yankees
131 Luke Voit - New York Yankees
132 Jose Martinez - St. Louis Cardinals
133 Buster Posey - San Francisco Giants
134 Willie Calhoun - Texas Rangers
135 Raimel Tapia - Colorado Rockies
136 Cesar Hernandez - Philadelphia Phillies
137 Rio Ruiz - Baltimore Orioles
138 Kyle Seager - Seattle Mariners
139 Kevin Newman - Pittsburgh Pirates
140 Nathan Eovaldi - Boston Red Sox
141 Brandon Belt - San Francisco Giants
142 Javier Baez - Chicago Cubs
143 Ildemaro Vargas - Arizona Diamondbacks
144 Miguel Rojas - Miami Marlins
145 Rafael Devers - Boston Red Sox
146 Mallex Smith - Seattle Mariners
147 Tyler Naquin - Cleveland Indians
148 Adam Plutko - Cleveland Indians
149 Zack Greinke - Houston Astros
150 Shane Greene - Atlanta Braves
151 Jon Gray - Colorado Rockies
152 Matt Thaiss - Los Angeles Angels RC
152 Patrick Sandoval - Los Angeles Angels RC
153 Sandy Alcantara - Miami Marlins
154 Trea Turner - Washington Nationals
155 Jarlin Garcia - Miami Marlins
156 Ranger Suarez - Philadelphia Phillies
157 Ben Gamel - Milwaukee Brewers
158 Daniel Murphy - Colorado Rockies
159 Garrett Cooper - Miami Marlins
160 Domingo Santana - Seattle Mariners
161 Brendan McKay - Tampa Bay Rays RC
161 Mike Brosseau - Tampa Bay Rays RC
162 David Price - Boston Red Sox
163 Tyler Beede - San Francisco Giants
164 Sam Coonrod - San Francisco Giants
165 Kurt Suzuki - Washington Nationals
166 Joe Panik - New York Mets
167 Max Muncy - Los Angeles Dodgers
168 Ken Giles - Toronto Blue Jays
169 Lance Lynn - Texas Rangers
170 Justin Wilson - New York Mets
171 Andrew Stevenson - Washington Nationals
172 Pedro Baez - Los Angeles Dodgers
173 Trevor Richards - Tampa Bay Rays
174 Christian Yelich - Milwaukee Brewers
175 Danny Santana - Texas Rangers
176 Dinelson Lamet - San Diego Padres
177 Welington Castillo - Chicago White Sox
178 Brandon Crawford - San Francisco Giants
179 Austin Dean - Miami Marlins
180 Byron Buxton - Minnesota Twins
181 Brock Burke - Texas Rangers RC
181 Nick Solak - Texas Rangers RC
182 Chris Paddack - San Diego Padres
183 Ketel Marte - Arizona Diamondbacks
184 Manny Margot - San Diego Padres
185 Luis Severino - New York Yankees
186 Nelson Cruz - Minnesota Twins
187 John Gant - St. Louis Cardinals
188 Gavin Lux - Los Angeles Dodgers RC
188 Dustin May - Los Angeles Dodgers RC
189 Leury Garcia - Chicago White Sox
190 Ronald Guzman - Texas Rangers
191 Francisco Mejia - San Diego Padres
192 Victor Reyes - Detroit Tigers
193 Brandon Nimmo - New York Mets
194 Craig Kimbrel - Chicago Cubs
195 Gleyber goes off - New York Yankees
196 Correa walks off - Houston Astros
197 Cole train - Houston Astros
198 Springer/Correa - Houston Astros
199 Paxton outduels JV - New York Yankees
200 Altuve Walk-off! - Houston Astros
201 Astros Celebrate! - Houston Astros
202 Anibal Sanchez near no-no - Washington Nationals
203 Max's masterpiece - Washington Nationals
204 Strasburg unstoppable - Washington Nationals
205 Corbin finishes sweep - Washington Nationals
206 Nationals Celebrate! - Washington Nationals
207 Travis d'Arnaud - Tampa Bay Rays
208 Juan Lagares - New York Mets
209 Austin Slater - San Francisco Giants
210 Ian Kinsler - San Diego Padres
211 Cam Bedrosian - Los Angeles Angels
212 Teoscar Hernandez - Toronto Blue Jays
213 Ian Kennedy - Kansas City Royals
214 Griffin Canning - Los Angeles Angels
215 Justin Upton - Los Angeles Angels
216 Junior Fernandez - St. Louis Cardinals RC
216 Randy Arozarena - St. Louis Cardinals RC
217 Archie Bradley - Arizona Diamondbacks
218 Lourdes Gurriel Jr. - Toronto Blue Jays
219 Danny Jansen - Toronto Blue Jays
220 Nate Lowe - Tampa Bay Rays
221 Jacob Stallings - Pittsburgh Pirates
222 Anthony DeSclafani - Cincinnati Reds
223 Jordan Hicks - St. Louis Cardinals
224 Joc Pederson - Los Angeles Dodgers
225 Zach Davies - Milwaukee Brewers
226 Ji-Man Choi - Tampa Bay Rays
227 Drew VerHagen - Detroit Tigers
228 Mike Fiers - Oakland Athletics
229 Dakota Hudson - St. Louis Cardinals
230 Patrick Corbin - Washington Nationals
231 Yu Chang - Cleveland Indians RC
231 Logan Allen - Cleveland Indians RC
232 Joe Musgrove - Pittsburgh Pirates
233 Joey Gallo - Texas Rangers
234 Jose Osuna - Pittsburgh Pirates
235 Mike Freeman - Cleveland Indians
236 Jorge Polanco - Minnesota Twins
237 Mychal Givens - Baltimore Orioles
238 Jose Berrios - Minnesota Twins
239 Jose Peraza - Cincinnati Reds
240 Brian Anderson - Miami Marlins
241 Willson Contreras - Chicago Cubs
242 Michael Lorenzen - Cincinnati Reds
243 Aaron Sanchez - Houston Astros
244 George Springer - Houston Astros
245 Mike Soroka - Atlanta Braves
246 Jesus Aguilar - Miami Marlins
247 Josh Staumont - Kansas City Royals RC
247 Bubba Starling - Kansas City Royals RC
248 Sean Manaea - Oakland Athletics
249 Jackie Bradley Jr. - Boston Red Sox
250 Erick Fedde - Washington Nationals
251 Ryan Zimmerman - Washington Nationals
252 Nick Wittgren - Cleveland Indians
253 Joe Jimenez - Detroit Tigers
254 Zach Plesac - Cleveland Indians
255 Brandon Lowe - Tampa Bay Rays
256 Brad Peacock - Houston Astros
257 Cody Bellinger - Los Angeles Dodgers
258 Brad Keller - Kansas City Royals
259 Lewis Brinson - Miami Marlins
260 Ryan Pressly - Houston Astros
261 Jack Flaherty - St. Louis Cardinals
262 Michel Baez - San Diego Padres RC
262 Andres Muñoz - San Diego Padres RC
263 Freddie Freeman - Atlanta Braves
264 Jose Altuve - Houston Astros
265 Keone Kela - Pittsburgh Pirates
266 Delino DeShields Jr. - Texas Rangers
267 Ryan Yarbrough - Tampa Bay Rays
268 Tommy Pham - San Diego Padres
269 John Means - Baltimore Orioles
270 Raisel Iglesias - Cincinnati Reds
271 Andrew Cashner - Boston Red Sox
272 Eugenio Suarez - Cincinnati Reds
273 Gregory Polanco - Pittsburgh Pirates
274 Wilmer Flores - Arizona Diamondbacks
275 Franmil Reyes - Cleveland Indians
276 Logan Webb - San Francisco Giants RC
276 Tyler Rogers - San Francisco Giants RC
277 Richie Martin - Baltimore Orioles
278 Wilson Ramos - New York Mets
279 Starlin Castro - Miami Marlins
280 Kirby Yates - San Diego Padres
281 Enrique Hernandez - Los Angeles Dodgers
282 Randal Grichuk - Toronto Blue Jays
283 Eric Hosmer - San Diego Padres
284 Mike Minor - Texas Rangers
285 Will Smith - Los Angeles Dodgers
286 Ozzie Albies - Atlanta Braves
287 Jake Arrieta - Philadelphia Phillies
288 Miles Mikolas - St. Louis Cardinals
289 Willy Adames - Tampa Bay Rays
290 Ian Desmond - Colorado Rockies
291 Kris Bryant - Chicago Cubs
292 Luis Arraez - Minnesota Twins
293 Mike Leake - Arizona Diamondbacks
294 Trent Thornton - Toronto Blue Jays
295 Zach Eflin - Philadelphia Phillies
296 Eric Lauer - San Diego Padres
297 Brandon Workman - Boston Red Sox
298 Ryan McMahon - Colorado Rockies
299 Cam Gallagher - Kansas City Royals
300 Renato Nunez - Baltimore Orioles
301 Freddy Galvis - Cincinnati Reds
302 Phil Ervin - Cincinnati Reds
303 Masahiro Tanaka - New York Yankees
304 Tommy Edman - St. Louis Cardinals
305 Nicky Lopez - Kansas City Royals
306 Nomar Mazara - Texas Rangers
307 Kolby Allard - Texas Rangers
308 Manny Machado - San Diego Padres
309 Martin Perez - Minnesota Twins
310 Michael Conforto - New York Mets
311 Chris Archer - Pittsburgh Pirates
312 Carlos Correa - Houston Astros
313 Thairo Estrada - New York Yankees
314 Kenta Maeda - Los Angeles Dodgers
315 Luke Weaver - Arizona Diamondbacks
316 Nick Anderson - Tampa Bay Rays
317 Jesus Luzardo - Oakland Athletics RC
317 Seth Brown - Oakland Athletics RC
317 A.J. Puk - Oakland Athletics RC
318 Andrew Heaney - Los Angeles Angels
319 Kevin Kiermaier - Tampa Bay Rays
320 Adam Eaton - Washington Nationals
321 Ryan Braun - Milwaukee Brewers
322 Nolan Arenado - Colorado Rockies
323 Edwin Diaz - New York Mets
324 Jose Ramirez - Cleveland Indians
325 Jason Kipnis - Cleveland Indians
326 Austin Hays - Baltimore Orioles
327 Soto blast - World Series
328 Kurt Suzuki starts rally - World Series
329 Greinke K's 6 - World Series
330 Bregman grand slam - World Series
331 Cole comes up huge - World Series
332 Stephen Strasburg deals - World Series
333 Howie Kendrick plays hero - World Series
334 Nationals Celebrate! - World Series
335 Sean Murphy - Oakland Athletics
336 Shin-Soo Choo - Texas Rangers
337 Jake Marisnick - Houston Astros
338 Hector Neris - Philadelphia Phillies
339 Sean Doolittle - Washington Nationals
340 CC Sabathia - New York Yankees
341 Mike Clevinger - Cleveland Indians
342 Jake Junis - Kansas City Royals
343 Josh Sborz - Los Angeles Dodgers RC
343 Tony Gonsolin - Los Angeles Dodgers RC
344 Reynaldo Lopez - Chicago White Sox
345 Xander Bogaerts - Boston Red Sox
346 Trey Mancini - Baltimore Orioles
347 Jurickson Profar - San Diego Padres
348 Chad Pinder - Oakland Athletics
349 C.J. Cron - Minnesota Twins
350 Trevor Story - Colorado Rockies
351 Ty France - San Diego Padres
352 Mike Tauchman - New York Yankees
353 J.P. Crawford - Seattle Mariners
354 Yoan Moncada - Chicago White Sox
355 Amed Rosario - New York Mets
356 Jordan Luplow - Cleveland Indians
357 Chance Sisco - Baltimore Orioles
358 Mike Ford - New York Yankees
359 Roberto Perez - Cleveland Indians
360 Andrelton Simmons - Los Angeles Angels
361 Merrill Kelly - Arizona Diamondbacks
362 Dillon Tate - Baltimore Orioles RC
362 Hunter Harvey - Baltimore Orioles RC
363 Josh Naylor - San Diego Padres
364 Alex Dickerson - San Francisco Giants
365 Tyler Glasnow - Tampa Bay Rays
366 Jake Lamb - Arizona Diamondbacks
367 Gerrit Cole - New York Yankees
368 Junior Guerra - Milwaukee Brewers
369 Jordan Yamamoto - Miami Marlins RC
369 Isan Diaz - Miami Marlins RC
370 Matt Carpenter - St. Louis Cardinals
371 Adam Haseley - Philadelphia Phillies
372 Yolmer Sanchez - Chicago White Sox
373 Anthony Rizzo - Chicago Cubs
374 Brandon Woodruff - Milwaukee Brewers
375 Hansel Robles - Los Angeles Angels
376 T.J. Zeuch - Toronto Blue Jays RC
376 Jordan Romano - Toronto Blue Jays RC
377 Alex Colome - Chicago White Sox
378 Tyler Chatwood - Chicago Cubs
379 Rowdy Tellez - Toronto Blue Jays
380 Mark Melancon - Atlanta Braves
381 Darwinzon Hernandez - Boston Red Sox
382 Austin Romine - New York Yankees
383 Bryan Reynolds - Pittsburgh Pirates
384 Chase Anderson - Toronto Blue Jays
385 Clayton Kershaw - Los Angeles Dodgers
386 Dominic Smith - New York Mets
387 Matt Boyd - Detroit Tigers
388 Niko Goodrum - Detroit Tigers
389 Ian Happ - Chicago Cubs
390 Dansby Swanson - Atlanta Braves
391 Justin Dunn - Seattle Mariners RC
391 Austin Nola - Seattle Mariners RC
391 Kyle Lewis - Seattle Mariners RC
392 Freddy Peralta - Milwaukee Brewers
393 Anthony Santander - Baltimore Orioles
394 Kevin Pillar - San Francisco Giants
395 Aaron Judge - New York Yankees
396 Hanser Alberto - Baltimore Orioles
397 Eric Thames - Milwaukee Brewers
398 Luis Urias - San Diego Padres
399 Jeff Samardzija - San Francisco Giants
400 Yadier Molina - St. Louis Cardinals
High Number Short Print (1:3 packs)
401 Elvis Andrus - Texas Rangers
402 Jorge Alfaro - Miami Marlins
403 Juan Soto - Washington Nationals
404 Marwin Gonzalez - Minnesota Twins
405 Dee Gordon - Seattle Mariners
406 Jacob deGrom - New York Mets
407 Matt Olson - Oakland Athletics
408 Yusei Kikuchi - Seattle Mariners
409 Kyle Schwarber - Chicago Cubs
410 Corey Seager - Los Angeles Dodgers
411 Alex Gordon - Kansas City Royals
412 A.J. Pollock - Los Angeles Dodgers
413 Keston Hiura - Milwaukee Brewers
414 Vladimir Guerrero Jr. - Toronto Blue Jays
415 DJ LeMahieu - New York Yankees
416 Lucas Giolito - Chicago White Sox
417 Blake Snell - Tampa Bay Rays
418 Justus Sheffield - Seattle Mariners
419 Andrew Benintendi - Boston Red Sox
420 Charlie Blackmon - Colorado Rockies
421 Stephen Piscotty - Oakland Athletics
422 Josh Bell - Pittsburgh Pirates
423 J.D. Martinez - Boston Red Sox
424 Yasmani Grandal - Chicago White Sox
425 Michael Brantley - Houston Astros
426 Mike Yastrzemski - San Francisco Giants
427 Jason Heyward - Chicago Cubs
428 Noah Syndergaard - New York Mets
429 Giovanny Gallegos - St. Louis Cardinals
430 Sean Newcomb - Atlanta Braves
431 Robbie Ray - Arizona Diamondbacks
432 Eddie Rosario - Minnesota Twins
433 Shohei Ohtani - Los Angeles Angels
434 Dwight Smith Jr. - Baltimore Orioles
435 Lorenzo Cain - Milwaukee Brewers
436 Tim Anderson - Chicago White Sox
437 Fernando Tatis Jr. - San Diego Padres
438 German Marquez - Colorado Rockies
439 Luis Castillo - Cincinnati Reds
440 Jonathan Villar - Miami Marlins
441 Miguel Sano - Minnesota Twins
442 Francisco Lindor - Cleveland Indians
443 Giancarlo Stanton - New York Yankees
444 Kyle Hendricks - Chicago Cubs
445 J.D. Davis - New York Mets
446 Jose Leclerc - Texas Rangers
447 Bryce Harper - Philadelphia Phillies
448 Amir Garrett - Cincinnati Reds
449 Jon Duplantier - Arizona Diamondbacks
450 Carlos Martinez - St. Louis Cardinals
451 Chris Sale - Boston Red Sox
452 David Peralta - Arizona Diamondbacks
453 Alex Bregman - Houston Astros
454 Shane Bieber - Cleveland Indians
455 Sonny Gray - Cincinnati Reds
456 Andrew McCutchen - Philadelphia Phillies
457 Pete Alonso - New York Mets
458 Jean Segura - Philadelphia Phillies
459 Alex Verdugo - Los Angeles Dodgers
460 Zack Britton - New York Yankees
461 Daniel Vogelbach - Seattle Mariners
462 Starling Marte - Pittsburgh Pirates
463 Kole Calhoun - Los Angeles Angels
464 Ronald Acuña Jr. - Atlanta Braves
465 Max Fried - Atlanta Braves
466 Mike Trout - Los Angeles Angels
467 Paul Goldschmidt - St. Louis Cardinals
468 Matt Chapman - Oakland Athletics
469 Julio Urias - Los Angeles Dodgers
470 Ryan O'Hearn - Kansas City Royals
471 Christian Vazquez - Boston Red Sox
472 Liam Hendriks - Oakland Athletics
473 Justin Verlander - Houston Astros
474 Eduardo Escobar - Arizona Diamondbacks
475 Yu Darvish - Chicago Cubs
476 Paul DeJong - St. Louis Cardinals
477 Hunter Renfroe - Tampa Bay Rays
478 David Dahl - Colorado Rockies
479 Max Kepler - Minnesota Twins
480 James Paxton - New York Yankees
481 Austin Meadows - Tampa Bay Rays
482 Nick Senzel - Cincinnati Reds
483 Gleyber Torres - New York Yankees
484 Aroldis Chapman - New York Yankees
485 David Fletcher - Los Angeles Angels
486 Jon Lester - Chicago Cubs
487 Hunter Dozier - Kansas City Royals
488 Christian Walker - Arizona Diamondbacks
489 Aaron Hicks - New York Yankees
490 Rhys Hoskins - Philadelphia Phillies
491 Austin Riley - Atlanta Braves
492 Jeff McNeil - New York Mets
493 Mookie Betts - Boston Red Sox
494 Eloy Jimenez - Chicago White Sox
495 Ramon Laureano - Oakland Athletics
496 Walker Buehler - Los Angeles Dodgers
497 Victor Robles - Washington Nationals
498 Charlie Morton - Tampa Bay Rays
499 Roberto Osuna - Houston Astros
500 Michael Chavis - Boston Red Sox

Base Variations Set Checklist
Full variations guide.

52 Bo Bichette - Action Image
54 Aristides Aquino - Action Image
54 Aristides Aquino - Throwback
54 Yordan Alvarez - Action Image
54 Yordan Alvarez - Error
82 Max Scherzer - Silver Team
82 Max Scherzer - Throwback
121 Nico Hoerner - Action Image
142 Javier Baez - Action Image
142 Javier Baez - Silver Team
145 Rafael Devers - Action Image
145 Rafael Devers - Missing Sig
145 Rafael Devers - Silver Team
160 Domingo Santana - Throwback
174 Christian Yelich - Action Image
174 Christian Yelich - Missing Sig
174 Christian Yelich - Nickname
174 Christian Yelich - Silver Team
174 Christian Yelich - Throwback
188 Gavin Lux - Action Image
236 Jorge Polanco - Throwback
257 Cody Bellinger - Action Image
257 Cody Bellinger - Missing Sig
257 Cody Bellinger - Nickname
257 Cody Bellinger - Silver Team
264 Jose Altuve - Silver Team
291 Kris Bryant - Action Image
291 Kris Bryant - Silver Team
308 Manny Machado - Action Image
322 Nolan Arenado - Action Image
373 Anthony Rizzo - Silver Team
385 Clayton Kershaw - Action Image
385 Clayton Kershaw - Silver Team
385 Clayton Kershaw - Throwback
395 Aaron Judge - Silver Team
395 Aaron Judge - Missing Sig
395 Aaron Judge - Nickname
403 Juan Soto - Action Image
403 Juan Soto - Error
403 Juan Soto - Missing Sig
403 Juan Soto - Silver Team
403 Juan Soto - Throwback
413 Keston Hiura - Throwback
414 Vladimir Guerrero Jr. - Action Image
414 Vladimir Guerrero Jr. - Error
414 Vladimir Guerrero Jr. - Missing Sig
414 Vladimir Guerrero Jr. - Nickname
414 Vladimir Guerrero Jr - Silver Team
415 DJ LeMahieu - Silver Team
422 Josh Bell - Throwback
423 J.D. Martinez - Silver Team
433 Shohei Ohtani - Action Image
433 Shohei Ohtani - Silver Team
433 Shohei Ohtani - Throwback
437 Fernando Tatis Jr. - Action Image
437 Fernando Tatis Jr. - Missing Sig
437 Fernando Tatis Jr. - Silver Team
442 Francisco Lindor - Action Image
442 Francisco Lindor - Silver Team
447 Bryce Harper - Action Image
447 Bryce Harper - Nickname
453 Alex Bregman - Action Image
453 Alex Bregman - Missing Sig
453 Alex Bregman - Nickname
453 Alex Bregman - Silver Team
453 Alex Bregman - Throwback
457 Pete Alonso - Action Image
457 Pete Alonso - Missing Sig
457 Pete Alonso - Nickname
457 Pete Alonso - Silver Team
464 Ronald Acuña Jr. - Action Image
464 Ronald Acuña Jr. - Missing Sig
464 Ronald Acuña Jr. - Nickname
464 Ronald Acuña Jr. - Silver Team
464 Ronald Acuña Jr. - Throwback
466 Mike Trout - Action Image
466 Mike Trout - Missing Sig
466 Mike Trout - Nickname
466 Mike Trout - Silver Team
466 Mike Trout - Throwback
473 Justin Verlander - Action Image
473 Justin Verlander - Silver Team
482 Nick Senzel - Throwback
483 Gleyber Torres - Missing Sig
483 Gleyber Torres - Nickname
483 Gleyber Torres - Silver Team
490 Rhys Hoskins - Silver Team
493 Mookie Betts - Action Image
494 Eloy Jimenez - Silver Team
497 Victor Robles - Throwback

Base French Variation Set Checklist
350 cards.

1 Washington Nationals
2 Trevor Bauer - Cincinnati Reds
3 Jesse Winker - Cincinnati Reds
4 Adam Frazier - Pittsburgh Pirates
5 Gary Sanchez - New York Yankees
6 Derek Dietrich - Cincinnati Reds
7 Seth Lugo - New York Mets
8 Gio Urshela - New York Yankees
9 Donovan Solano - San Francisco Giants
10 Jedd Gyorko - Los Angeles Dodgers
11 Tom Murphy - Seattle Mariners
12 Tony Wolters - Colorado Rockies
13 Dylan Cease - Chicago White Sox
13 Zack Collins - Chicago White Sox
14 Matt Beaty - Los Angeles Dodgers
15 Anibal Sanchez - Washington Nationals
16 Johnny Cueto - San Francisco Giants
17 Yuli Gurriel - Houston Astros
18 Josh Reddick - Houston Astros
19 Vince Velasquez - Philadelphia Phillies
20 Shed Long - Seattle Mariners
21 Steven Matz - New York Mets
22 Julio Teheran - Atlanta Braves
23 Scott Kingery - Philadelphia Phillies
24 Mike Moustakas - Cincinnati Reds
25 Taylor Rogers - Minnesota Twins
26 Jose Quintana - Chicago Cubs
27 Dario Agrazal - Detroit Tigers
27 James Marvel - Pittsburgh Pirates
28 Omar Narvaez - Seattle Mariners
29 Adam Ottavino - New York Yankees
30 Justin Turner - Los Angeles Dodgers
31 Victor Caratini - Chicago Cubs
32 Evan Longoria - San Francisco Giants
33 Ender Inciarte - Atlanta Braves
34 Orlando Arcia - Milwaukee Brewers
35 Jorge Soler - Kansas City Royals
36 Kenley Jansen - Los Angeles Dodgers
37 Luke Jackson - Atlanta Braves
38 Rougned Odor - Texas Rangers
39 Tyler Alexander - Detroit Tigers
39 Jake Rogers - Detroit Tigers
40 Joey Votto - Cincinnati Reds
41 Miguel Cabrera - Detroit Tigers
42 Albert Almora - Chicago Cubs
43 Emilio Pagan - Tampa Bay Rays
44 Brendan Rodgers - Colorado Rockies
45 Kyle Tucker - Houston Astros
46 Adam Engel - Chicago White Sox
47 J.A. Happ - New York Yankees
48 Matt Adams - Washington Nationals
49 Harold Ramirez - Miami Marlins
50 Chris Bassitt - Oakland Athletics
51 Mitch Haniger - Seattle Mariners
52 Anthony Kay - Toronto Blue Jays
52 Bo Bichette - Toronto Blue Jays
53 Aaron Nola - Philadelphia Phillies
54 Aristides Aquino - Cincinnati Reds
54 Yordan Alvarez - Houston Astros
55 Cavan Biggio - Toronto Blue Jays
56 Carlos Santana - Cleveland Indians
57 Chris Taylor - Los Angeles Dodgers
58 Andrew Miller - St. Louis Cardinals
59 Scott Oberg - Colorado Rockies
60 Mark Canha - Oakland Athletics
61 Tim Anderson - Chicago White Sox
61 Yoan Moncada - Chicago White Sox
61 DJ LeMahieu - New York Yankees
62 Anthony Rendon - Washington Nationals
62 Christian Yelich - Milwaukee Brewers
62 Ketel Marte - Arizona Diamondbacks
63 Jorge Soler - Kansas City Royals
63 Jose Abreu - Chicago White Sox
63 Xander Bogaerts - Boston Red Sox
64 Pete Alonso - New York Mets
64 Freddie Freeman - Atlanta Braves
64 Anthony Rendon - Washington Nationals
65 Jorge Soler - Kansas City Royals
65 Alex Bregman - Houston Astros
65 Nelson Cruz - Minnesota Twins
65 Mike Trout - Los Angeles Angels
66 Eugenio Suarez - Cincinnati Reds
66 Cody Bellinger - Los Angeles Dodgers
66 Pete Alonso - New York Mets
67 Justin Verlander - Houston Astros
67 Charlie Morton - Tampa Bay Rays
67 Gerrit Cole - Houston Astros
68 Mike Soroka - Atlanta Braves
68 Jacob deGrom - New York Mets
68 Hyun-Jin Ryu - Los Angeles Dodgers
69 Eduardo Rodriguez - Boston Red Sox
69 Justin Verlander - Houston Astros
69 Gerrit Cole - Houston Astros
70 Clayton Kershaw - Los Angeles Dodgers
70 Dakota Hudson - St. Louis Cardinals
70 Max Fried - Atlanta Braves
70 Stephen Strasburg - Washington Nationals
71 Justin Verlander - Houston Astros
71 Shane Bieber - Cleveland Indians
71 Gerrit Cole - Houston Astros
72 Max Scherzer - Washington Nationals
72 Jacob deGrom - New York Mets
72 Stephen Strasburg - Washington Nationals
73 Antonio Senzatela - Colorado Rockies
74 Lewis Thorpe - Minnesota Twins
74 Brusdar Graterol - Minnesota Twins
75 J.T. Realmuto - Philadelphia Phillies
76 Touki Toussaint - Atlanta Braves
77 Dylan Bundy - Los Angeles Angels
78 Albert Pujols - Los Angeles Angels
79 Jay Bruce - Philadelphia Phillies
80 Harrison Bader - St. Louis Cardinals
81 Khris Davis - Oakland Athletics
82 Max Scherzer - Washington Nationals
83 Aaron Civale - Cleveland Indians
83 Bobby Bradley - Cleveland Indians
84 David Bote - Chicago Cubs
85 Christin Stewart - Detroit Tigers
86 Colin Moran - Pittsburgh Pirates
87 Josh Hader - Milwaukee Brewers
88 Dexter Fowler - St. Louis Cardinals
89 Carlos Carrasco - Cleveland Indians
90 Robinson Cano - New York Mets
91 Mike Foltynewicz - Atlanta Braves
92 Carson Kelly - Arizona Diamondbacks
93 Alex Young - Arizona Diamondbacks
93 Zac Gallen - Arizona Diamondbacks
94 Marco Gonzales - Seattle Mariners
95 Pedro Severino - Baltimore Orioles
96 Mitch Garver - Minnesota Twins
97 Wil Myers - San Diego Padres
98 Marcus Semien - Oakland Athletics
99 Tommy La Stella - Los Angeles Angels
100 Nick Markakis - Atlanta Braves
101 Brad Hand - Cleveland Indians
102 Rogelio Armenteros - Houston Astros
102 Abraham Toro - Houston Astros
102 Bryan Abreu - Houston Astros
103 Adalberto Mondesi - Kansas City Royals
104 Austin Hedges - San Diego Padres
105 Josh VanMeter - Cincinnati Reds
106 James McCann - Chicago White Sox
107 Tucker Barnhart - Cincinnati Reds
108 Tyler Flowers - Atlanta Braves
109 Joey Lucchesi - San Diego Padres
110 Pablo Sandoval - San Francisco Giants
111 Domingo Leyba - Arizona Diamondbacks
111 Josh Rojas - Arizona Diamondbacks
112 Nick Ahmed - Arizona Diamondbacks
113 Eduardo Rodriguez - Boston Red Sox
114 Caleb Smith - Miami Marlins
115 Cal Quantrill - San Diego Padres
116 Trent Grisham - San Diego Padres
116 Mauricio Dubon - San Francisco Giants
117 Marcus Stroman - New York Mets
118 Whit Merrifield - Kansas City Royals
119 Maikel Franco - Philadelphia Phillies
120 Willians Astudillo - Minnesota Twins
121 Nico Hoerner - Chicago Cubs
121 Adbert Alzolay - Chicago Cubs
122 Brandon Dixon - Detroit Tigers
123 Sam Hilliard - Colorado Rockies
123 Dom Nunez - Colorado Rockies
124 Kolten Wong - St. Louis Cardinals
125 Ross Stripling - Los Angeles Dodgers
126 Edwin Encarnacion - New York Yankees
127 Yan Gomes - Washington Nationals
128 Josh James - Houston Astros
129 Oscar Mercado - Cleveland Indians
130 Clint Frazier - New York Yankees
131 Luke Voit - New York Yankees
132 Jose Martinez - St. Louis Cardinals
133 Buster Posey - San Francisco Giants
134 Willie Calhoun - Texas Rangers
135 Raimel Tapia - Colorado Rockies
136 Cesar Hernandez - Philadelphia Phillies
137 Rio Ruiz - Baltimore Orioles
138 Kyle Seager - Seattle Mariners
139 Kevin Newman - Pittsburgh Pirates
140 Nathan Eovaldi - Boston Red Sox
141 Brandon Belt - San Francisco Giants
142 Javier Baez - Chicago Cubs
143 Ildemaro Vargas - Arizona Diamondbacks
144 Miguel Rojas - Miami Marlins
145 Rafael Devers - Boston Red Sox
146 Mallex Smith - Seattle Mariners
147 Tyler Naquin - Cleveland Indians
148 Adam Plutko - Cleveland Indians
149 Zack Greinke - Houston Astros
150 Shane Greene - Atlanta Braves
151 Jon Gray - Colorado Rockies
152 Matt Thaiss - Los Angeles Angels
152 Patrick Sandoval - Los Angeles Angels
153 Sandy Alcantara - Miami Marlins
154 Trea Turner - Washington Nationals
155 Jarlin Garcia - Miami Marlins
156 Ranger Suarez - Philadelphia Phillies
157 Ben Gamel - Milwaukee Brewers
158 Daniel Murphy - Colorado Rockies
159 Garrett Cooper - Miami Marlins
160 Domingo Santana - Seattle Mariners
161 Brendan McKay - Tampa Bay Rays
161 Mike Brosseau - Tampa Bay Rays
162 David Price - Boston Red Sox
163 Tyler Beede - San Francisco Giants
164 Sam Coonrod - San Francisco Giants
165 Kurt Suzuki - Washington Nationals
166 Joe Panik - New York Mets
167 Max Muncy - Los Angeles Dodgers
168 Ken Giles - Toronto Blue Jays
169 Lance Lynn - Texas Rangers
170 Justin Wilson - New York Mets
171 Andrew Stevenson - Washington Nationals
172 Pedro Baez - Los Angeles Dodgers
173 Trevor Richards - Tampa Bay Rays
174 Christian Yelich - Milwaukee Brewers
175 Danny Santana - Texas Rangers
176 Dinelson Lamet - San Diego Padres
177 Welington Castillo - Chicago White Sox
178 Brandon Crawford - San Francisco Giants
179 Austin Dean - Miami Marlins
180 Byron Buxton - Minnesota Twins
181 Brock Burke - Texas Rangers
181 Nick Solak - Texas Rangers
182 Chris Paddack - San Diego Padres
183 Ketel Marte - Arizona Diamondbacks
184 Manny Margot - San Diego Padres
185 Luis Severino - New York Yankees
186 Nelson Cruz - Minnesota Twins
187 John Gant - St. Louis Cardinals
188 Gavin Lux - Los Angeles Dodgers
188 Dustin May - Los Angeles Dodgers
189 Leury Garcia - Chicago White Sox
190 Ronald Guzman - Texas Rangers
191 Francisco Mejia - San Diego Padres
192 Victor Reyes - Detroit Tigers
193 Brandon Nimmo - New York Mets
194 Craig Kimbrel - Chicago Cubs
195 Gleyber goes off - New York Yankees
196 Correa walks off - Houston Astros
197 Cole train - Houston Astros
198 Springer/Correa - Houston Astros
199 Paxton outduels JV - New York Yankees
200 Altuve Walk-off! - Houston Astros
201 Astros Celebrate! - Houston Astros
202 Anibal Sanchez near no-no - Washington Nationals
203 Max's masterpiece - Washington Nationals
204 Strasburg unstoppable - Washington Nationals
205 Corbin finishes sweep - Washington Nationals
206 Nationals Celebrate! - Washington Nationals
207 Travis d'Arnaud - Tampa Bay Rays
208 Juan Lagares - New York Mets
209 Austin Slater - San Francisco Giants
210 Ian Kinsler - San Diego Padres
211 Cam Bedrosian - Los Angeles Angels
212 Teoscar Hernandez - Toronto Blue Jays
213 Ian Kennedy - Kansas City Royals
214 Griffin Canning - Los Angeles Angels
215 Justin Upton - Los Angeles Angels
216 Junior Fernandez - St. Louis Cardinals
216 Randy Arozarena - St. Louis Cardinals
217 Archie Bradley - Arizona Diamondbacks
218 Lourdes Gurriel Jr. - Toronto Blue Jays
219 Danny Jansen - Toronto Blue Jays
220 Nate Lowe - Tampa Bay Rays
221 Jacob Stallings - Pittsburgh Pirates
222 Anthony DeSclafani - Cincinnati Reds
223 Jordan Hicks - St. Louis Cardinals
224 Joc Pederson - Los Angeles Dodgers
225 Zach Davies - Milwaukee Brewers
226 Ji-Man Choi - Tampa Bay Rays
227 Drew VerHagen - Detroit Tigers
228 Mike Fiers - Oakland Athletics
229 Dakota Hudson - St. Louis Cardinals
230 Patrick Corbin - Washington Nationals
231 Yu Chang - Cleveland Indians
231 Logan Allen - Cleveland Indians
232 Joe Musgrove - Pittsburgh Pirates
233 Joey Gallo - Texas Rangers
234 Jose Osuna - Pittsburgh Pirates
235 Mike Freeman - Cleveland Indians
236 Jorge Polanco - Minnesota Twins
237 Mychal Givens - Baltimore Orioles
238 Jose Berrios - Minnesota Twins
239 Jose Peraza - Cincinnati Reds
240 Brian Anderson - Miami Marlins
241 Willson Contreras - Chicago Cubs
242 Michael Lorenzen - Cincinnati Reds
243 Aaron Sanchez - Houston Astros
244 George Springer - Houston Astros
245 Mike Soroka - Atlanta Braves
246 Jesus Aguilar - Miami Marlins
247 Josh Staumont - Kansas City Royals
247 Bubba Starling - Kansas City Royals
248 Sean Manaea - Oakland Athletics
249 Jackie Bradley Jr. - Boston Red Sox
250 Erick Fedde - Washington Nationals
251 Ryan Zimmerman - Washington Nationals
252 Nick Wittgren - Cleveland Indians
253 Joe Jimenez - Detroit Tigers
254 Zach Plesac - Cleveland Indians
255 Brandon Lowe - Tampa Bay Rays
256 Brad Peacock - Houston Astros
257 Cody Bellinger - Los Angeles Dodgers
258 Brad Keller - Kansas City Royals
259 Lewis Brinson - Miami Marlins
260 Ryan Pressly - Houston Astros
261 Jack Flaherty - St. Louis Cardinals
262 Michel Baez - San Diego Padres
262 Andres Muñoz - San Diego Padres
263 Freddie Freeman - Atlanta Braves
264 Jose Altuve - Houston Astros
265 Keone Kela - Pittsburgh Pirates
266 Delino DeShields Jr. - Texas Rangers
267 Ryan Yarbrough - Tampa Bay Rays
268 Tommy Pham - San Diego Padres
269 John Means - Baltimore Orioles
270 Raisel Iglesias - Cincinnati Reds
271 Andrew Cashner - Boston Red Sox
272 Eugenio Suarez - Cincinnati Reds
273 Gregory Polanco - Pittsburgh Pirates
274 Wilmer Flores - Arizona Diamondbacks
275 Franmil Reyes - Cleveland Indians
276 Logan Webb - San Francisco Giants
276 Tyler Rogers - San Francisco Giants
277 Richie Martin - Baltimore Orioles
278 Wilson Ramos - New York Mets
279 Starlin Castro - Miami Marlins
280 Kirby Yates - San Diego Padres
281 Enrique Hernandez - Los Angeles Dodgers
282 Randal Grichuk - Toronto Blue Jays
283 Eric Hosmer - San Diego Padres
284 Mike Minor - Texas Rangers
285 Will Smith - Los Angeles Dodgers
286 Ozzie Albies - Atlanta Braves
287 Jake Arrieta - Philadelphia Phillies
288 Miles Mikolas - St. Louis Cardinals
289 Willy Adames - Tampa Bay Rays
290 Ian Desmond - Colorado Rockies
291 Kris Bryant - Chicago Cubs
292 Luis Arraez - Minnesota Twins
293 Mike Leake - Arizona Diamondbacks
294 Trent Thornton - Toronto Blue Jays
295 Zach Eflin - Philadelphia Phillies
296 Eric Lauer - San Diego Padres
297 Brandon Workman - Boston Red Sox
298 Ryan McMahon - Colorado Rockies
299 Cam Gallagher - Kansas City Royals
300 Renato Nunez - Baltimore Orioles
301 Freddy Galvis - Cincinnati Reds
302 Phil Ervin - Cincinnati Reds
303 Masahiro Tanaka - New York Yankees
304 Tommy Edman - St. Louis Cardinals
305 Nicky Lopez - Kansas City Royals
306 Nomar Mazara - Texas Rangers
307 Kolby Allard - Texas Rangers
308 Manny Machado - San Diego Padres
309 Martin Perez - Minnesota Twins
310 Michael Conforto - New York Mets
311 Chris Archer - Pittsburgh Pirates
312 Carlos Correa - Houston Astros
313 Thairo Estrada - New York Yankees
314 Kenta Maeda - Los Angeles Dodgers
315 Luke Weaver - Arizona Diamondbacks
316 Nick Anderson - Tampa Bay Rays
317 Jesus Luzardo - Oakland Athletics
317 Seth Brown - Oakland Athletics
317 A.J. Puk - Oakland Athletics
318 Andrew Heaney - Los Angeles Angels
319 Kevin Kiermaier - Tampa Bay Rays
320 Adam Eaton - Washington Nationals
321 Ryan Braun - Milwaukee Brewers
322 Nolan Arenado - Colorado Rockies
323 Edwin Diaz - New York Mets
324 Jose Ramirez - Cleveland Indians
325 Jason Kipnis - Cleveland Indians
326 Austin Hays - Baltimore Orioles
327 Soto blast - World Series
328 Kurt Suzuki starts rally - World Series
329 Greinke K's 6 - World Series
330 Bregman grand slam - World Series
331 Cole comes up huge - World Series
332 Stephen Strasburg deals - World Series
333 Howie Kendrick plays hero - World Series
334 Nationals Celebrate! - World Series
335 Sean Murphy - Oakland Athletics
336 Shin-Soo Choo - Texas Rangers
337 Jake Marisnick - Houston Astros
338 Hector Neris - Philadelphia Phillies
339 Sean Doolittle - Washington Nationals
340 CC Sabathia - New York Yankees
341 Mike Clevinger - Cleveland Indians
342 Jake Junis - Kansas City Royals
343 Josh Sborz - Los Angeles Dodgers
343 Tony Gonsolin - Los Angeles Dodgers
344 Reynaldo Lopez - Chicago White Sox
345 Xander Bogaerts - Boston Red Sox
346 Trey Mancini - Baltimore Orioles
347 Jurickson Profar - San Diego Padres
348 Chad Pinder - Oakland Athletics
349 C.J. Cron - Minnesota Twins
350 Trevor Story - Colorado Rockies

Base Chrome Set Checklist
100 cards. Serial numbered #/999.
REFRACTOR PARALLELS: Purple Hot Box (Hobby/Blaster), Base Refractor #/571, White #/71, Gold #/5 (Hobby), SuperFractor 1/1.

THC-8 Gio Urshela - New York Yankees
THC-17 Yuli Gurriel - Houston Astros
THC-18 Josh Reddick - Houston Astros
THC-22 Julio Teheran - Atlanta Braves
THC-23 Scott Kingery - Philadelphia Phillies
THC-24 Mike Moustakas - Milwaukee Brewers
THC-32 Evan Longoria - San Francisco Giants
THC-35 Jorge Soler - Kansas City Royals
THC-41 Miguel Cabrera - Detroit Tigers
THC-52 Bo Bichette - Toronto Blue Jays
THC-52 Anthony Kay - Toronto Blue Jays
THC-53 Aaron Nola - Philadelphia Phillies
THC-54 Aristides Aquino - Cincinnati Reds
THC-54 Yordan Alvarez - Houston Astros
THC-56 Carlos Santana - Cleveland Indians
THC-75 J.T. Realmuto - Philadelphia Phillies
THC-78 Albert Pujols - Los Angeles Angels
THC-82 Max Scherzer - Washington Nationals
THC-118 Whit Merrifield - Kansas City Royals
THC-121 Nico Hoerner - Chicago Cubs
THC-121 Adbert Alzolay - Chicago Cubs
THC-142 Javier Baez - Chicago Cubs
THC-145 Rafael Devers - Boston Red Sox
THC-149 Zack Greinke - Houston Astros
THC-154 Trea Turner - Washington Nationals
THC-167 Max Muncy - Los Angeles Dodgers
THC-174 Christian Yelich - Milwaukee Brewers
THC-175 Danny Santana - Texas Rangers
THC-182 Chris Paddack - San Diego Padres
THC-183 Ketel Marte - Arizona Diamondbacks
THC-188 Dustin May - Los Angeles Dodgers
THC-188 Gavin Lux - Los Angeles Dodgers
THC-194 Craig Kimbrel - Chicago Cubs
THC-229 Dakota Hudson - St. Louis Cardinals
THC-230 Patrick Corbin - Washington Nationals
THC-236 Jorge Polanco - Minnesota Twins
THC-240 Brian Anderson - Miami Marlins
THC-241 Willson Contreras - Chicago Cubs
THC-244 George Springer - Houston Astros
THC-245 Mike Soroka - Atlanta Braves
THC-257 Cody Bellinger - Los Angeles Dodgers
THC-260 Ryan Pressly - Houston Astros
THC-261 Jack Flaherty - St. Louis Cardinals
THC-272 Eugenio Suarez - Cincinnati Reds
THC-285 Will Smith - Los Angeles Dodgers
THC-286 Ozzie Albies - Atlanta Braves
THC-310 Michael Conforto - New York Mets
THC-312 Carlos Correa - Houston Astros
THC-317 Jesus Luzardo - Oakland Athletics
THC-317 Seth Brown - Oakland Athletics
THC-317 A.J. Puk - Oakland Athletics
THC-320 Adam Eaton - Washington Nationals
THC-321 Ryan Braun - Milwaukee Brewers
THC-322 Nolan Arenado - Colorado Rockies
THC-341 Mike Clevinger - Cleveland Indians
THC-345 Xander Bogaerts - Boston Red Sox
THC-346 Trey Mancini - Baltimore Orioles
THC-350 Trevor Story - Colorado Rockies
THC-373 Anthony Rizzo - Chicago Cubs
THC-383 Bryan Reynolds - Pittsburgh Pirates
THC-394 Kevin Pillar - San Francisco Giants
THC-395 Aaron Judge - New York Yankees
THC-401 Elvis Andrus - Texas Rangers
THC-403 Juan Soto - Washington Nationals
THC-406 Jacob deGrom - New York Mets
THC-407 Matt Olson - Oakland Athletics
THC-410 Corey Seager - Los Angeles Dodgers
THC-413 Keston Hiura - Milwaukee Brewers
THC-414 Vladimir Guerrero Jr. - Toronto Blue Jays
THC-415 DJ LeMahieu - New York Yankees
THC-416 Lucas Giolito - Chicago White Sox
THC-419 Andrew Benintendi - Boston Red Sox
THC-422 Josh Bell - Pittsburgh Pirates
THC-423 J.D. Martinez - Boston Red Sox
THC-425 Michael Brantley - Houston Astros
THC-426 Mike Yastrzemski - San Francisco Giants
THC-432 Eddie Rosario - Minnesota Twins
THC-433 Shohei Ohtani - Los Angeles Angels
THC-436 Tim Anderson - Chicago White Sox
THC-437 Fernando Tatis Jr. - San Diego Padres
THC-439 Luis Castillo - Cincinnati Reds
THC-442 Francisco Lindor - Cleveland Indians
THC-445 J.D. Davis - New York Mets
THC-447 Bryce Harper - Philadelphia Phillies
THC-451 Chris Sale - Boston Red Sox
THC-457 Pete Alonso - New York Mets
THC-461 Daniel Vogelbach - Seattle Mariners
THC-464 Ronald Acuña Jr. - Atlanta Braves
THC-465 Max Fried - Atlanta Braves
THC-466 Mike Trout - Los Angeles Angels
THC-467 Paul Goldschmidt - St. Louis Cardinals
THC-468 Matt Chapman - Oakland Athletics
THC-473 Justin Verlander - Houston Astros
THC-474 Eduardo Escobar - Arizona Diamondbacks
THC-476 Paul DeJong - St. Louis Cardinals
THC-478 David Dahl - Colorado Rockies
THC-479 Max Kepler - Minnesota Twins
THC-481 Austin Meadows - Tampa Bay Rays
THC-482 Nick Senzel - Cincinnati Reds
THC-483 Gleyber Torres - New York Yankees
THC-488 Christian Walker - Arizona Diamondbacks
THC-492 Jeff McNeil - New York Mets
THC-494 Eloy Jimenez - Chicago White Sox
THC-495 Ramon Laureano - Oakland Athletics
THC-496 Walker Buehler - Los Angeles Dodgers
THC-498 Charlie Morton - Tampa Bay Rays

Spring Mega Box Chrome Exclusives Set Checklist
100 cards. Serial numbered #/999. Full Mega Box Chrome set details.
PARALLEL CARDS: Refractor #/571, White Refractor #/71, SuperFractor 1/1.

THC-2 Trevor Bauer - Cincinnati Reds
THC-5 Gary Sanchez - New York Yankees
THC-30 Justin Turner - Los Angeles Dodgers
THC-33 Ender Inciarte - Atlanta Braves
THC-36 Kenley Jansen - Los Angeles Dodgers
THC-40 Joey Votto - Cincinnati Reds
THC-44 Brendan Rodgers - Colorado Rockies
THC-60 Mark Canha - Oakland Athletics
THC-81 Khris Davis - Oakland Athletics
THC-86 Colin Moran - Pittsburgh Pirates
THC-87 Josh Hader - Milwaukee Brewers
THC-93 Alex Young - Arizona Diamondbacks
THC-93 Zac Gallen - Arizona Diamondbacks
THC-94 Marco Gonzales - Seattle Mariners
THC-96 Mitch Garver - Minnesota Twins
THC-98 Marcus Semien - Oakland Athletics
THC-101 Brad Hand - Cleveland Indians
THC-103 Adalberto Mondesi - Kansas City Royals
THC-106 James McCann - Chicago White Sox
THC-112 Nick Ahmed - Arizona Diamondbacks
THC-113 Eduardo Rodriguez - Boston Red Sox
THC-116 Mauricio Dubon - San Francisco Giants
THC-116 Trent Grisham - Milwaukee Brewers
THC-117 Marcus Stroman - New York Mets
THC-120 Willians Astudillo - Minnesota Twins
THC-124 Kolten Wong - St. Louis Cardinals
THC-126 Edwin Encarnacion - New York Yankees
THC-130 Clint Frazier - New York Yankees
THC-131 Luke Voit - New York Yankees
THC-133 Buster Posey - San Francisco Giants
THC-139 Kevin Newman - Pittsburgh Pirates
THC-160 Domingo Santana - Seattle Mariners
THC-162 David Price - Boston Red Sox
THC-168 Ken Giles - Toronto Blue Jays
THC-187 John Gant - St. Louis Cardinals
THC-218 Lourdes Gurriel Jr. - Toronto Blue Jays
THC-224 Joc Pederson - Los Angeles Dodgers
THC-228 Mike Fiers - Oakland Athletics
THC-233 Joey Gallo - Texas Rangers
THC-238 Jose Berrios - Minnesota Twins
THC-242 Michael Lorenzen - Cincinnati Reds
THC-263 Freddie Freeman - Atlanta Braves
THC-264 Jose Altuve - Houston Astros
THC-267 Ryan Yarbrough - Tampa Bay Rays
THC-269 John Means - Baltimore Orioles
THC-278 Wilson Ramos - New York Mets
THC-279 Starlin Castro - Miami Marlins
THC-280 Kirby Yates - San Diego Padres
THC-282 Randal Grichuk - Toronto Blue Jays
THC-283 Eric Hosmer - San Diego Padres
THC-284 Mike Minor - Texas Rangers
THC-291 Kris Bryant - Chicago Cubs
THC-292 Luis Arraez - Minnesota Twins
THC-298 Ryan McMahon - Colorado Rockies
THC-300 Renato Nunez - Baltimore Orioles
THC-303 Masahiro Tanaka - New York Yankees
THC-306 Nomar Mazara - Texas Rangers
THC-308 Manny Machado - San Diego Padres
THC-324 Jose Ramirez - Cleveland Indians
THC-336 Shin-Soo Choo - Texas Rangers
THC-354 Yoan Moncada - Chicago White Sox
THC-355 Amed Rosario - New York Mets
THC-360 Andrelton Simmons - Los Angeles Angels
THC-374 Brandon Woodruff - Milwaukee Brewers
THC-385 Clayton Kershaw - Los Angeles Dodgers
THC-387 Matt Boyd - Detroit Tigers
THC-390 Dansby Swanson - Atlanta Braves
THC-396 Hanser Alberto - Baltimore Orioles
THC-397 Eric Thames - Milwaukee Brewers
THC-400 Yadier Molina - St. Louis Cardinals
THC-402 Jorge Alfaro - Miami Marlins
THC-405 Dee Gordon - Seattle Mariners
THC-408 Yusei Kikuchi - Seattle Mariners
THC-409 Kyle Schwarber - Chicago Cubs
THC-417 Blake Snell - Tampa Bay Rays
THC-420 Charlie Blackmon - Colorado Rockies
THC-424 Yasmani Grandal - Milwaukee Brewers
THC-427 Jason Heyward - Chicago Cubs
THC-428 Noah Syndergaard - New York Mets
THC-431 Robbie Ray - Arizona Diamondbacks
THC-435 Lorenzo Cain - Milwaukee Brewers
THC-441 Miguel Sano - Minnesota Twins
THC-443 Giancarlo Stanton - New York Yankees
THC-444 Kyle Hendricks - Chicago Cubs
THC-453 Alex Bregman - Houston Astros
THC-454 Shane Bieber - Cleveland Indians
THC-455 Sonny Gray - Cincinnati Reds
THC-458 Jean Segura - Philadelphia Phillies
THC-459 Alex Verdugo - Los Angeles Dodgers
THC-462 Starling Marte - Pittsburgh Pirates
THC-463 Kole Calhoun - Los Angeles Angels
THC-472 Liam Hendriks - Oakland Athletics
THC-477 Hunter Renfroe - San Diego Padres
THC-484 Aroldis Chapman - New York Yankees
THC-485 David Fletcher - Los Angeles Angels
THC-486 Jon Lester - Chicago Cubs
THC-487 Hunter Dozier - Kansas City Royals
THC-490 Rhys Hoskins - Philadelphia Phillies
THC-491 Austin Riley - Atlanta Braves
THC-493 Mookie Betts - Boston Red Sox